The best internet coverage for municipalities
Get a solid Internet network
Offers public / private Internet both in indoor and outdoor areas
Easily control the entire municipal network
internet within reach
of everyone
Devlon Lorawan offers municipalities and companies a safe and solid system that allows them to supply high-speed internet, in any corner, using Lora and LoraWan technology. LAN and Wi-Fi connections.
Full control of the network
Not only do we offer devices for efficient connectivity, but we also accompany all our solutions with devlon cloud, where you will obtain reports, alarms and full control of the IoT infrastructure.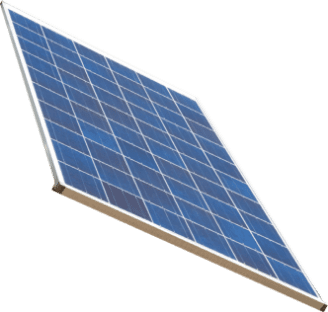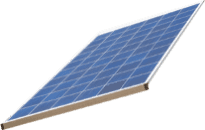 The Devlon Lorawan network, in addition to offering Internet to any device that allows access, serves as a communication link with any Devlon IoT device. It is the network that connects all the devices with the Devlon Cloud application for the management of Smart Cities or Smart Buildings.
Materials and channels for citizen interaction
Sharing the information on the air quality of the municipality is recommended, it is a good exercise in transparency and awareness. Sufficient means are enabled to be able to link it to the municipal website, generate QRs, even announce it on information panels.
Two devices that open the door to the Internet from anywhere
Sniffer for LTB (Listen Before Talk)
Operating range: -40º to +60ºC
Backup batteries in case of payment in case of power outage
Sensitivity of -141 dBm (SF12)
Long-haul license-free band bi-directional capability (Lora@)
Ethernet, Wi-Fi or 3G/4G connectivity
Secure hardware core and waterproof (IP30)
-->[/et_pb_code][/et_pb_column][/et_pb_row][et_pb_row _builder_version="4.16" _module_preset="default" custom_margin="||0px||false|false" custom_padding="||0px||false|false" global_colors_info="{}"][et_pb_column type="4_4" _builder_version="4.16" _module_preset="default" global_colors_info="{}"][et_pb_button button_url="https://devlon.es/wp-content/uploads/2022/11/Ficha-Tecnica-Despliegue-de-Redes-LoRaWAN.pdf" button_text="Download technical sheet" button_alignment="center" _builder_version="4.19.0" _module_preset="default" custom_button="on" button_text_size="18px" button_text_color="#000000" button_bg_color="#14d6ff" button_use_icon="off" custom_margin="30px||80px||false|false" custom_padding="20px|60px|20px|60px|false|false" custom_padding_tablet="20px|60px|20px|60px|false|false" custom_padding_phone="|50px||50px|false|false" custom_padding_last_edited="on|phone" animation_style="zoom" animation_delay="500ms" animation_intensity_zoom="100%" global_colors_info="{}"][/et_pb_button][/et_pb_column][/et_pb_row][/et_pb_section][et_pb_section fb_built="1" custom_padding_last_edited="on|phone" module_id="contact" _builder_version="4.16.1" _module_preset="default" background_image="https://devlon.es/wp-content/uploads/2022/03/b12_contacto_pattern.png" background_size="initial" background_repeat="repeat" module_alignment="left" custom_margin="0px||0px||false|false" custom_padding="0px||50px||false|false" custom_padding_tablet="||0px||false|false" custom_padding_phone="||0px||false|false" global_module="6681" saved_tabs="all" global_colors_info="{}"][et_pb_row custom_padding_last_edited="on|phone" _builder_version="4.16" _module_preset="default" module_alignment="center" custom_margin="||||false|false" custom_padding="100px||0px||false|false" custom_padding_tablet="50px||||false|false" custom_padding_phone="50px||||false|false" global_colors_info="{}"][et_pb_column type="4_4" _builder_version="4.16" _module_preset="default" global_colors_info="{}"][et_pb_text _builder_version="4.16" _module_preset="default" header_2_font="Poppins|600|||||||" header_2_text_align="center" header_2_text_color="#0f1720" header_2_font_size="50px" header_2_line_height="1.2em" header_2_text_align_tablet="" header_2_text_align_phone="left" header_2_text_align_last_edited="on|phone" header_2_font_size_tablet="50px" header_2_font_size_phone="36px" header_2_font_size_last_edited="on|phone" global_colors_info="{}"]
Contact us
[/et_pb_text][/et_pb_column][/et_pb_row][et_pb_row _builder_version="4.16" _module_preset="default" global_colors_info="{}"][et_pb_column type="4_4" _builder_version="4.16" _module_preset="default" global_colors_info="{}"][et_pb_code _builder_version="4.16" _module_preset="default" max_width="470px" custom_margin="|auto||auto|false|false" global_colors_info="{}"][contact-form-7 id="3400" title="Formulario Antes Footer"][/et_pb_code][/et_pb_column][/et_pb_row][/et_pb_section]